Shown above: Pirouette® Window Shadings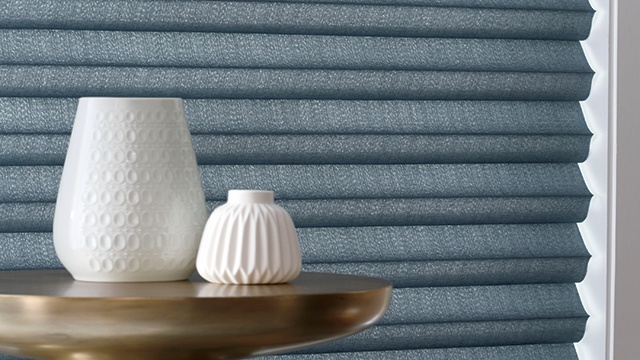 Solera® Soft Shades
Reduce Glare and Protect Your Possessions
Brightline Custom Blinds offers many different window treatment options that reduce glare and protect your room's interiors, adding to the lifespan of valuable possessions.
Our selection includes Hunter Douglas window fashions with innovative vanes or slats, allowing you to deflect and redirect sunlight precisely where you want.
Choose a translucent fabric to diffuse harsh sunlight and draw it deeper into the room, helping to illuminate your home naturally and reduce the need for artificial light.
Many Hunter Douglas products filter out at least 75% of the sun's harmful UV rays when installed over double-glazed glass windows. Some products and fabrics provide even greater protection, up to 99%, when the window treatment is fully lowered or closed.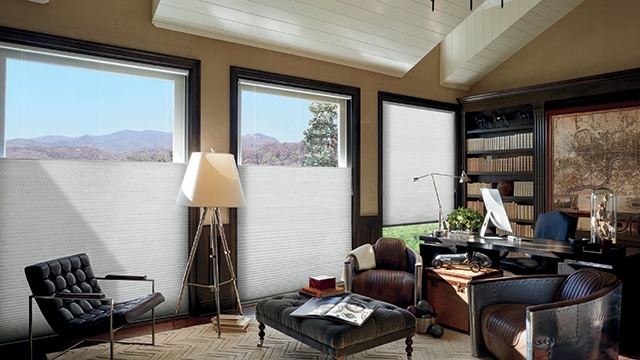 Duette® Honeycomb Shades
Top-Down/Bottom-Up
With Hunter Douglas' unique Top-Down/Bottom-Up operating system, you can filter or block some of the sun light and still enjoy the view.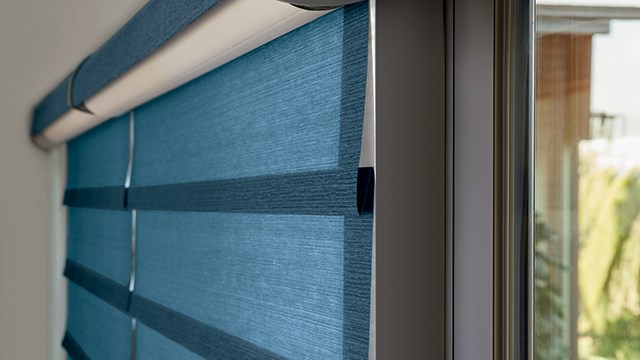 Vignette® Modern Roman Shades
Duolite™
Hunter Douglas' innovative Duolite™ feature uses two separate fabric panels – one more transparent and one more opaque – providing limitless options for light control.